Cluck Cluck
Quest Info
Length

Short

Location
Rooster Island
Province
Ocean
Combat Level
23
Starter NPC
Nohno
Reward
As follows:
Cluck Cluck is a short level 23 quest centered at Rooster Island.
Preview
[
]
Nohno asks the player to deal with his pet chicken Cluckles, who has been causing a ruckus on the island and is an annoyance to his wife.
Stage 1
[
]
» Talk to Nohno on Rooster Island at [-83, 45, -2497]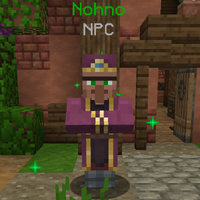 Dialogue:
Nohno: Hey, you aren't a chicken! Wait, you're a human! You can help me! Maybe you are the guy who helped my brother Yahya, but who knows, you humans all look the same to me.
Nohno: I really love my chickens, but there is one that I just cannot control...
Nohno: His name is Cluckles, he was given to me by a man named Bob before he went to war, but when Bob never came back, Cluckles got angry...
Nohno: He's really dangerous to keep on my lovely island, so I keep him in my basement...
Nohno: I want to take care of him, but my wife says it's too dangerous. Where's my wife you say? Oh, I think she's around here eating some grain.
Nohno: Anyway, I need you to

go down there and... Take care of him for me.

I would really appreciate it.
Stage 2
[
]
» Bring back [1 Cluckles' Favourite Feather] to Nohno.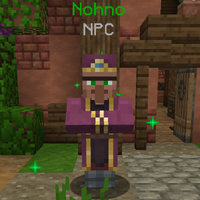 Dialogue:
Nohno: What is this?! His feather? What did you do to Cluckles?! I wanted you to take care of him, not kill him!
Nohno: You monster! Leave this place now, and keep that feather to remind you of your hideous crime!
Tips
[
]
Trivia
[
]
By the phrase "take care of him for me", Nohno means for the player to be kind and to nurse Cluckles. However, the player must take it figuratively, and see it as meaning to kill Cluckles.
Cluckles is probably actually a cockatrice, as the Hermit in the Canyon Condor quest said that only one hero he heard of took an egg from the beast and took it as a pet, this hero likely being Bob.