Mushroom Man is a medium level 9 quest taking place mostly in the Nivla Woods.
Preview
[
]
Yahya, a crazed hermit that is obsessed with mushrooms, requires the player to collect mushrooms and a bowl for him.
Stage 1
[
]
» Talk to Yahya "The Mushroom Man" in Detlas at [446, 67, -1588]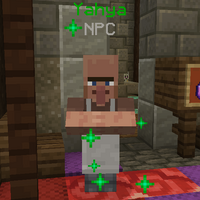 Dialogue:
Yahya: G-... Hi! What a coincidence, I... I actually need you, yes.
Yahya: Drink my mushroom stew! D-drink it...

[+1 Yahya's Soup]
Stage 2
[
]
» Drink Yahya's Mushroom Stew and talk to him at [-277, 69, -1681]
...that was an odd feeling. You should talk to Yahya to find out what happened.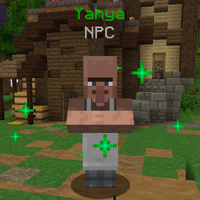 Dialogue:
Yahya: YOU DRANK ALL M-MY STUOP, STEW, SOUP!! WHERE IS IT!
Yahya: I- it was too many mushrooms for you- you human! You- you ate the bowl!
Yahya: Y-you fainted, soldier, I t-think?! I- brought you to my, m-mushroom! home...
Yahya: Care to fix your mis-... mistake? Mushrooms. Get me

[3 Brown Mushrooms]

and

[3 Red Mushrooms]

. Thanks. You have to- to search the forest for more logs.
Yahya: Take this and get me some... Just

right-click the logs with mushrooms

on them...
Stage 3
[
]
» Bring back [3 Brown Mushrooms] and [3 Red Mushrooms] to Yahya at [-277, 69, -1681]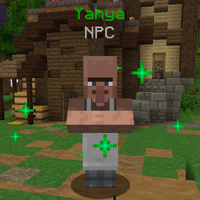 Dialogue:
Yahya: You again? Oh, you have the.. mushrooms.
Yahya: Good. Mushrooms.
Yahya: Well, I-... I can't make any soup without my... bowl, hehe.
Yahya: You are good at what you do. Can you get me

[1 Bowl]

?
Yahya:

There's a village hidden in this south western part of the forest

, I-... I remember they sell these. Mushrooms? No, bowls. They sell bowls.
Stage 4
[
]
» Bring back [1 Bowl] to Yahya from the village at [-291, 71, -1379]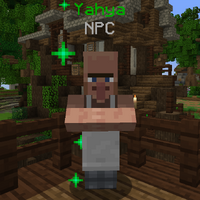 Dialogue:
Yahya: H-... Hey! I didn't expect you to find it... Haha... Um...
Yahya: I still need you to bring me... Um...
Yahya: Spoons.
Yahya: To eat my soup-.. Oh wait, I already got some spoons.
Yahya: I guess I need to pay you now. Is

[2 Emeralds]

fine with you?
Yahya: Oho okay, ok-... okay! It was a joke, don't get all ex-... ex-... excited. Here, just take these and go away.
Tips
[
]