This page contains spoilers. Readers are discouraged from continuing if they want to discover features by themselves.
Otherworldly Origins

Discovery Lore

Despite being a popular household pet, no one really knows the true origins of Wybels. Some theorize they fell from space, but such claims are often dismissed as conspiracy theories.
Access
Coordinates
X: 1292, Z: -4680
Suggested Level
90
Usage
Uses
Discovery
Requirements
None
Otherworldy Origins is a Secret Discovery found in Wybel Island in the Sky Islands. The discovery is about the origins of Wybels.
Access
[
]
Enter the cave and get the Strange Device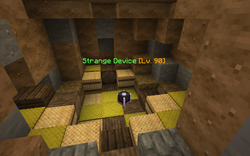 Use the Strange Device to open the trapdoor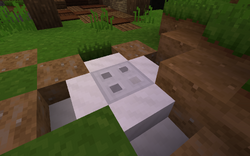 Right-click on the screen at the front of the room to activate the cutscene.