Ternaves is a small town divided into two parts just east of Detlas, close to Almuj. Ternaves is an important town, being one of just two places where players can buy horses. Other than that, the town has no other merchants and no Bank.
Map
[
]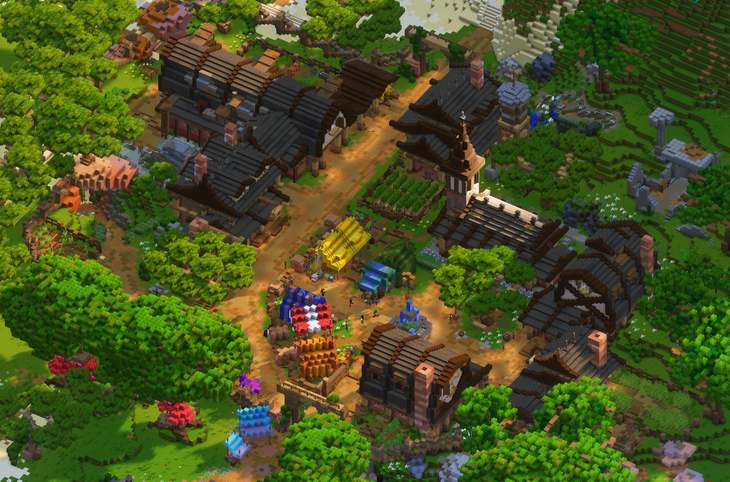 Points of interest
[
]
Areas
[
]
The Main Village contains 8 buildings and many tents.
The Southern Village contains 3 buildings including the Blacksmith's House and is located to the south of the Main Village
Buildings
[
]
The Stables are located in the north-east corner of the town. Inside there is the Horse Merchant and Enkser, a quest giving NPC for the Stable Story quest.
The Blacksmith's House which is located in the southern village, plays a crucial role in the Bob's Lost Soul quest.
NPCs
[
]
Merchants
[
]
Trivia
[
]
Ternaves actually consists of two villages, one of which is more northern and closer to Almuj, the other is located just south. The southern village had a single junk merchant residing in it prior to the 1.18 update.
Ternaves is an anagram of Svennert, a former Wynncraft builder.
Ternaves was once not the only place players could purchase horses, there used to be a Black Horse Merchant located in VIP Town.
The Horse Merchant is the only non-profession related NPC in Ternaves.
Gallery
[
]