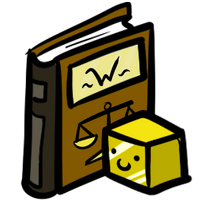 If you ever have a problem with the game, the Wynncraft Staff are here to help. They look at bug reports, player reports, and even try to help with the little things that can make a difference. Admins are usually pretty busy fixing bugs, but Moderators are more than happy to help you if you have a problem. If you need assistance message them on the Wynncraft Forums or in-game. Content Team members are different from staff members.
Administrators
These staff members are responsible for most of the features and decorations you see in the game! They are often very busy, but they can help you in extreme cases! You cannot become an administrator unless hired by the CraftedMovie team.
Community Managers
These people create a line of communication between staff and the community. If you ever have a problem or concern, address it to the community manager. There is only one community manager at the moment.
Moderators
These staff members are here to help and make sure everyone follows the rules. If you ever need help with something, ask them first before any other staff rank! You may only become a moderator by invitation, though you are able to bring your qualifications to the attention of the current moderators through the use of the application system. If you beg for the rank, you will be instantly dismissed and your actual chances will be greatly diminished. The languages listed in parentheses after the names are languages that these moderators speak fluently in addition to English.
Trial Moderators
These people aren't fully mods yet, but have the power of one. They will be promoted to full moderator if they show they can do mod work.